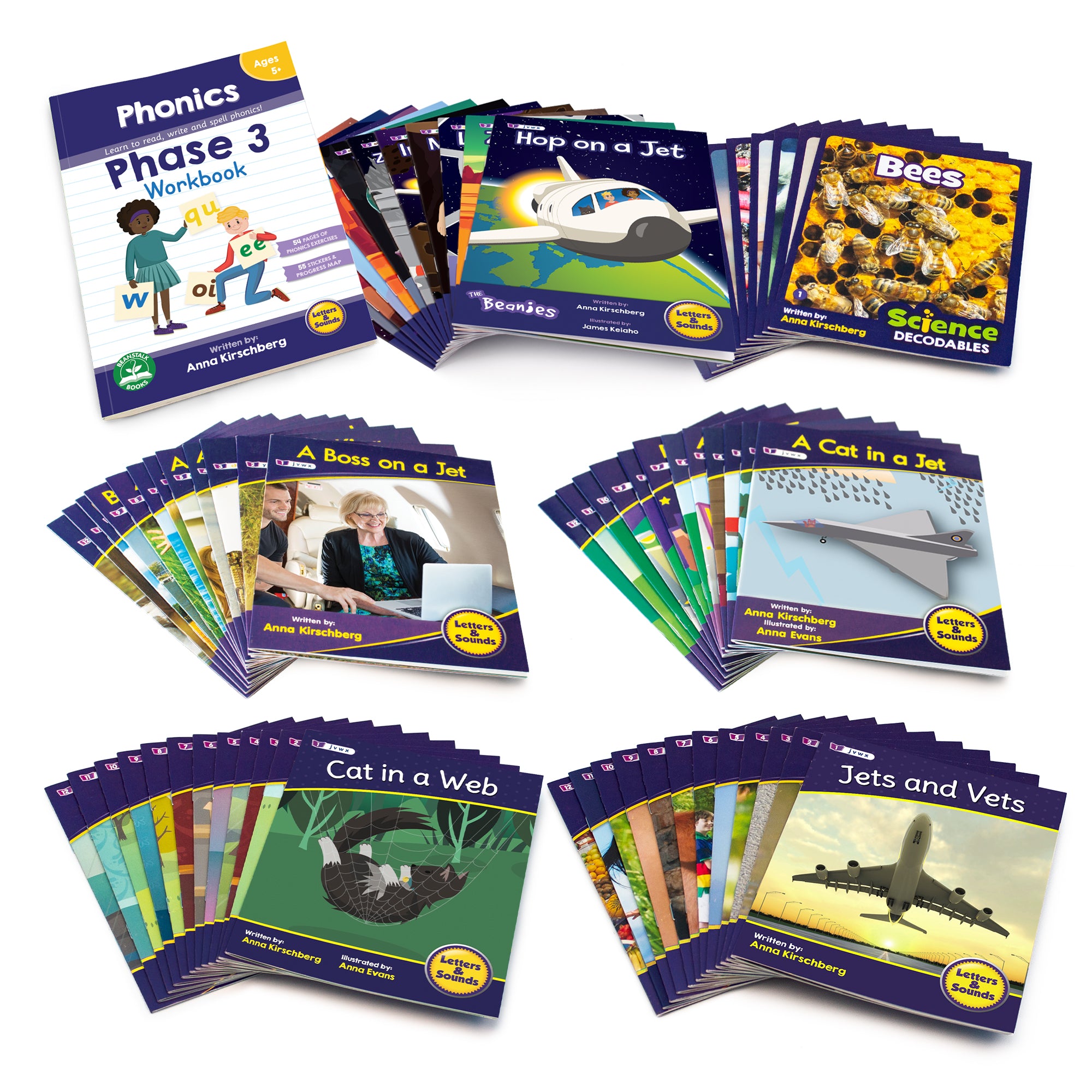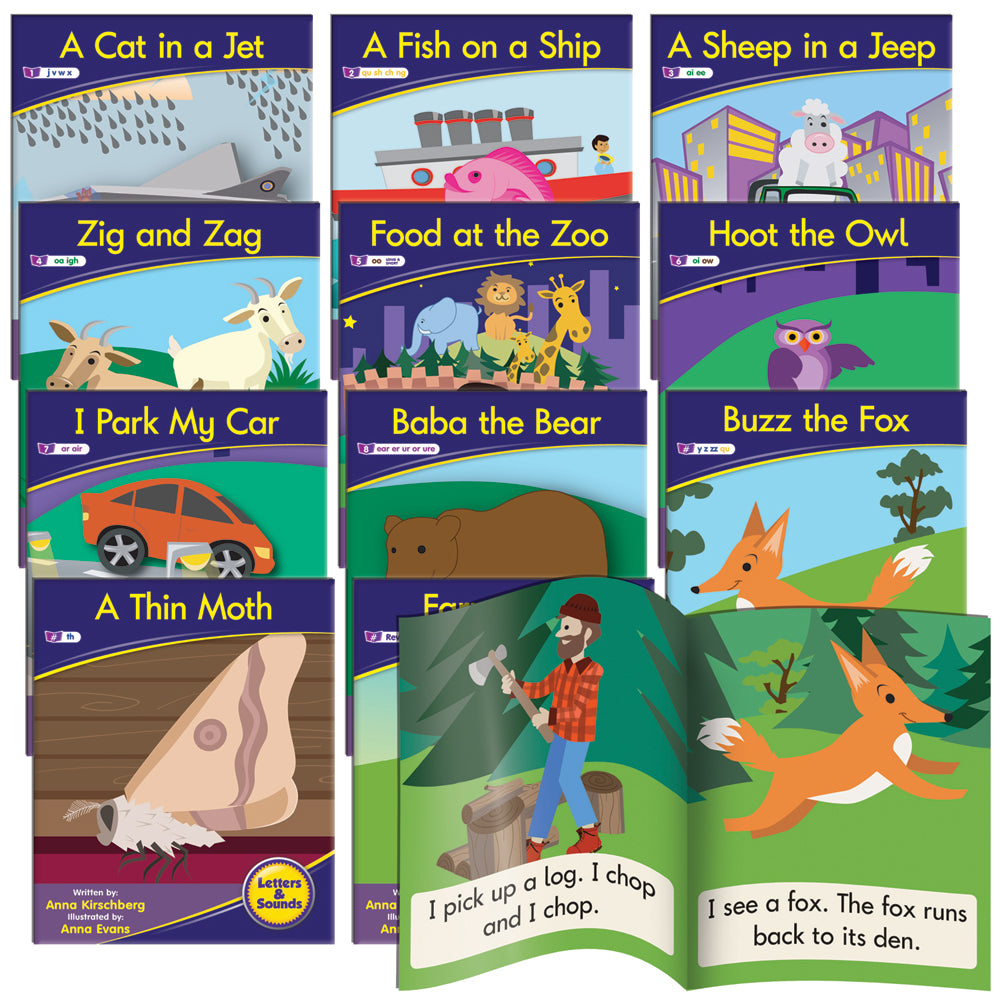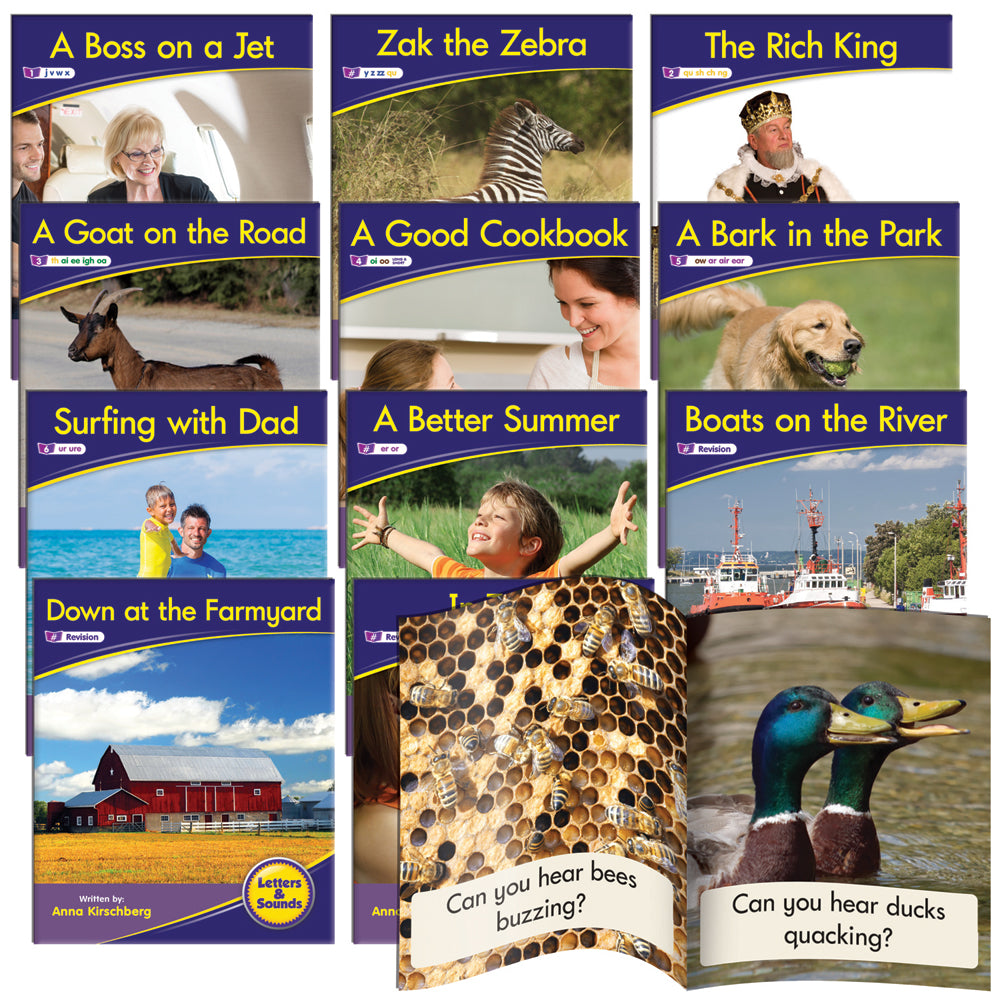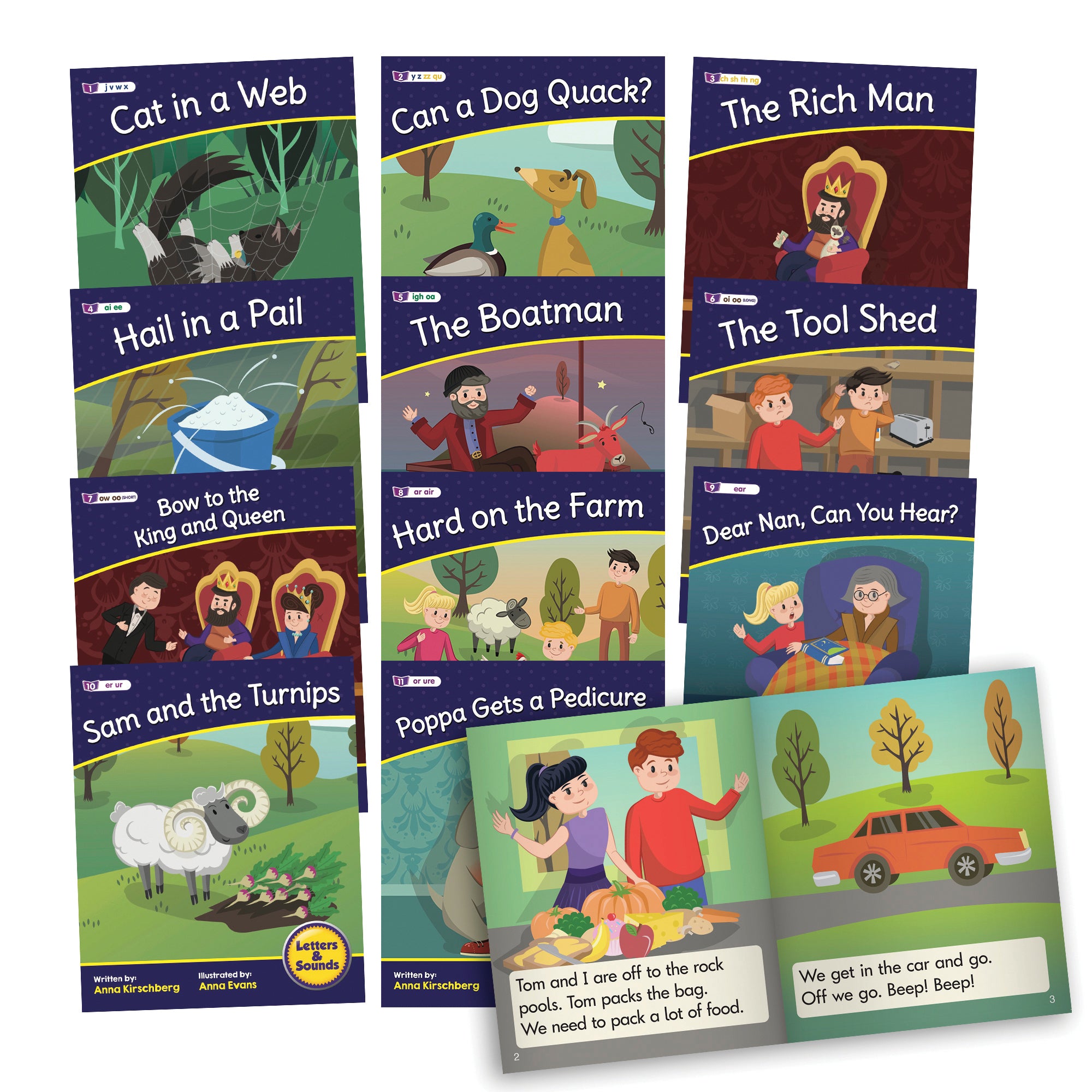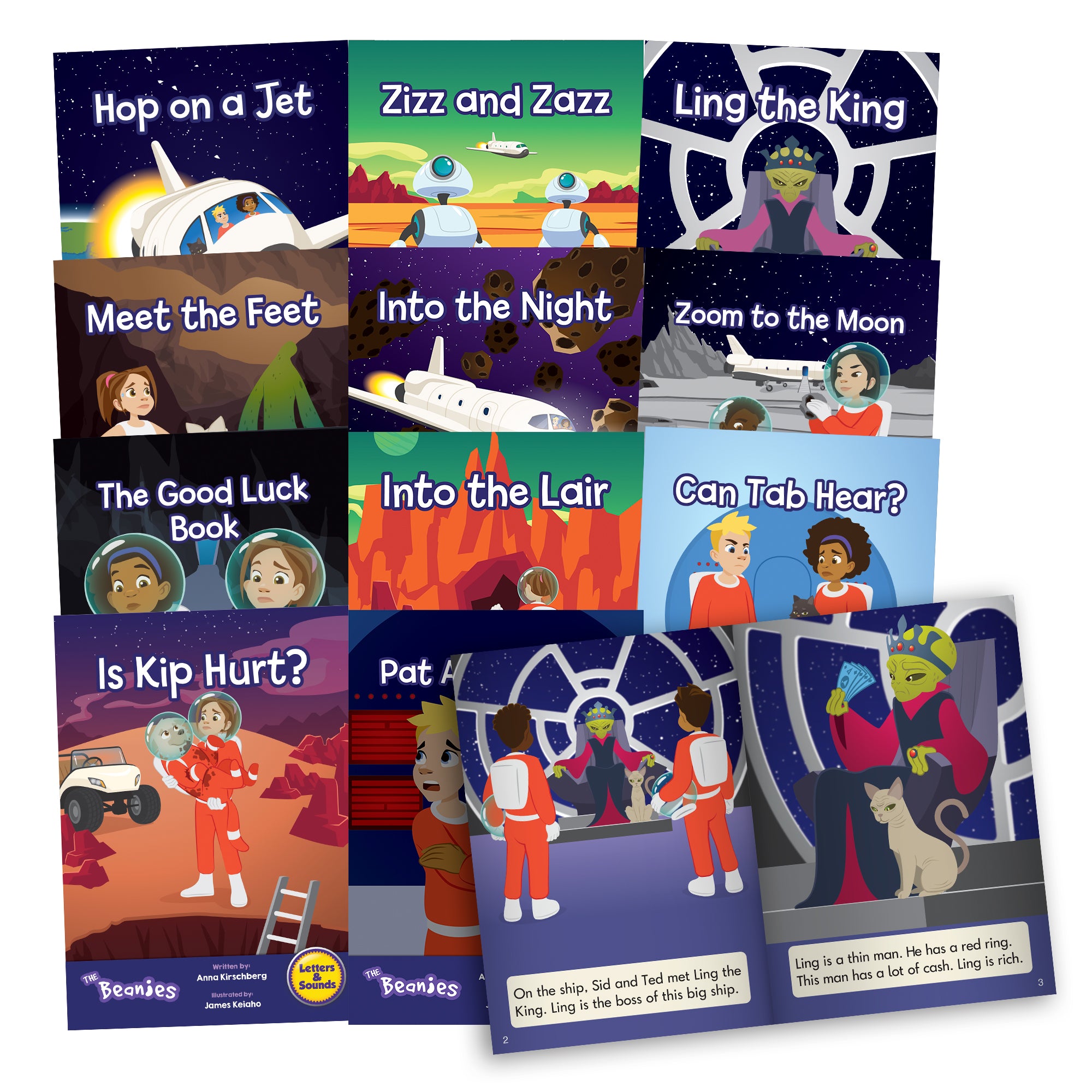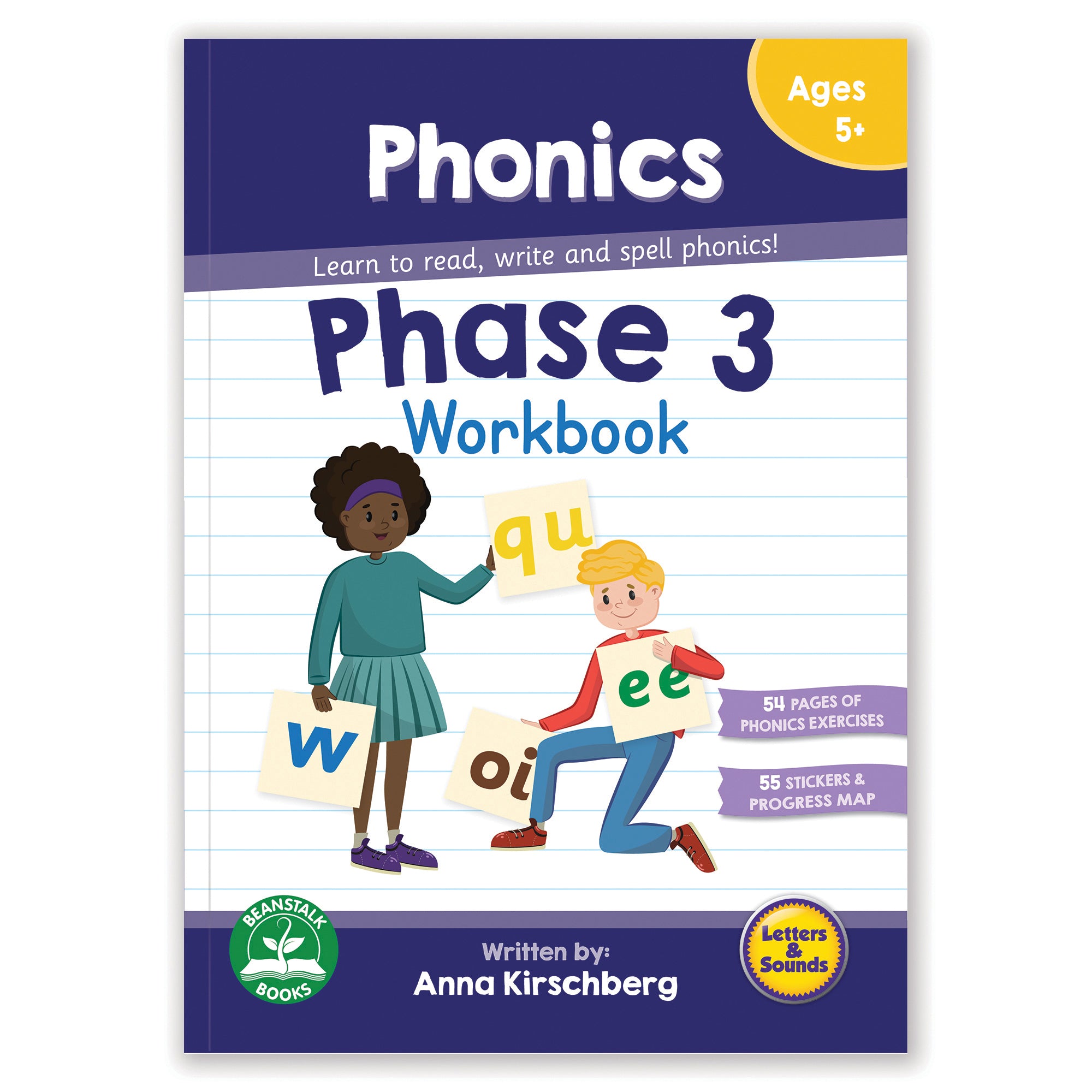 Letters & Sounds Phase 3 Phonics Single Kit
The Junior Learning Letters & Sounds Phase 3 (Phonics) kit includes all of our Phase 3 Decodable Readers along with a Phase 3 workbook. Phonics readers introduce the next 22 letter sounds. The text uses only decodable regular words (according to the week-by-week progression) along with 'tricky words'. Phase 3 readers have a strictly controlled vocabulary that follows the letter-by-letter progression.
The phonics workbook supports children as they begin to learn the 44 letter sounds of the English language.
| | | |
| --- | --- | --- |
| SKU | Product Name | Quantity |
| JL382 | Letters & Sounds Phase 3 Set 1 Fiction | 1 |
| JL388 | Letters & Sounds Phase 3 Set 1 Non-Fiction | 1 |
| BB107 | Letters & Sounds Phase 3 Set 2 Fiction | 1 |
| BB113 | Letters & Sounds Phase 3 Set 2 Non-Fiction | 1 |
| BB101 | Science Decodables Phase 3 Non-Fiction | 1 |
| BB137 | Beanies HiLo Diversity Decodables Phase 3 | 1 |
| BB120 | Phase 3 Phonics Workbook | 1 |