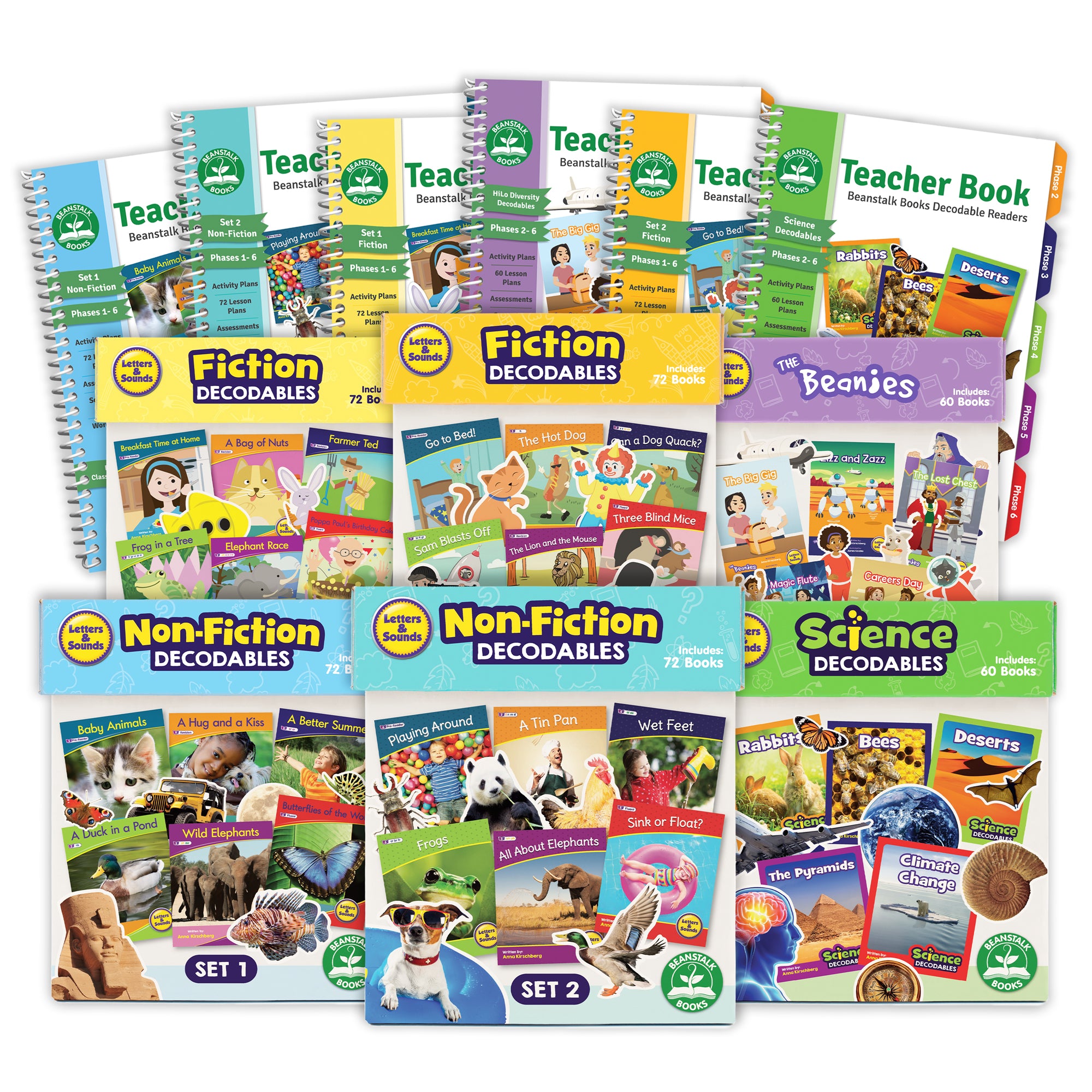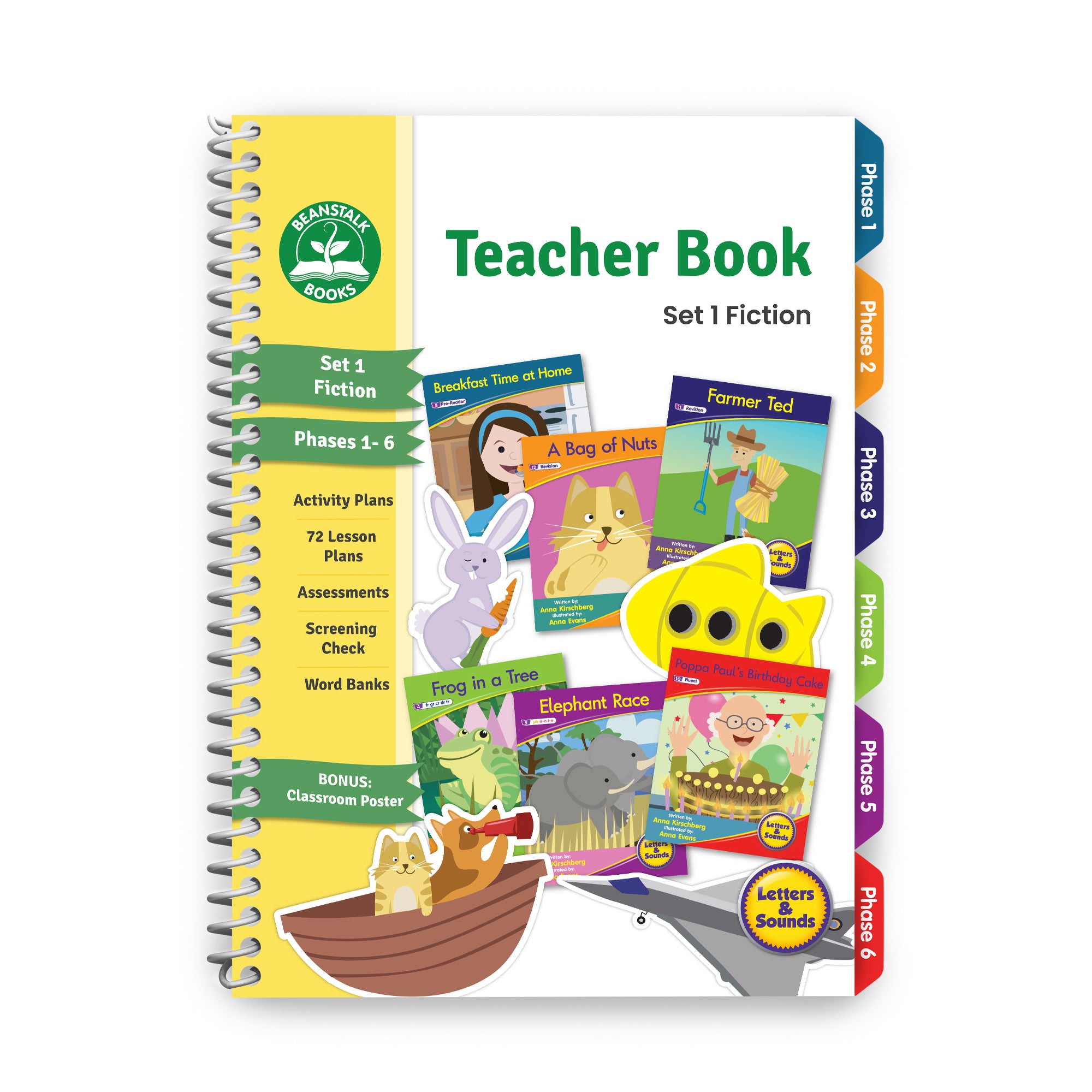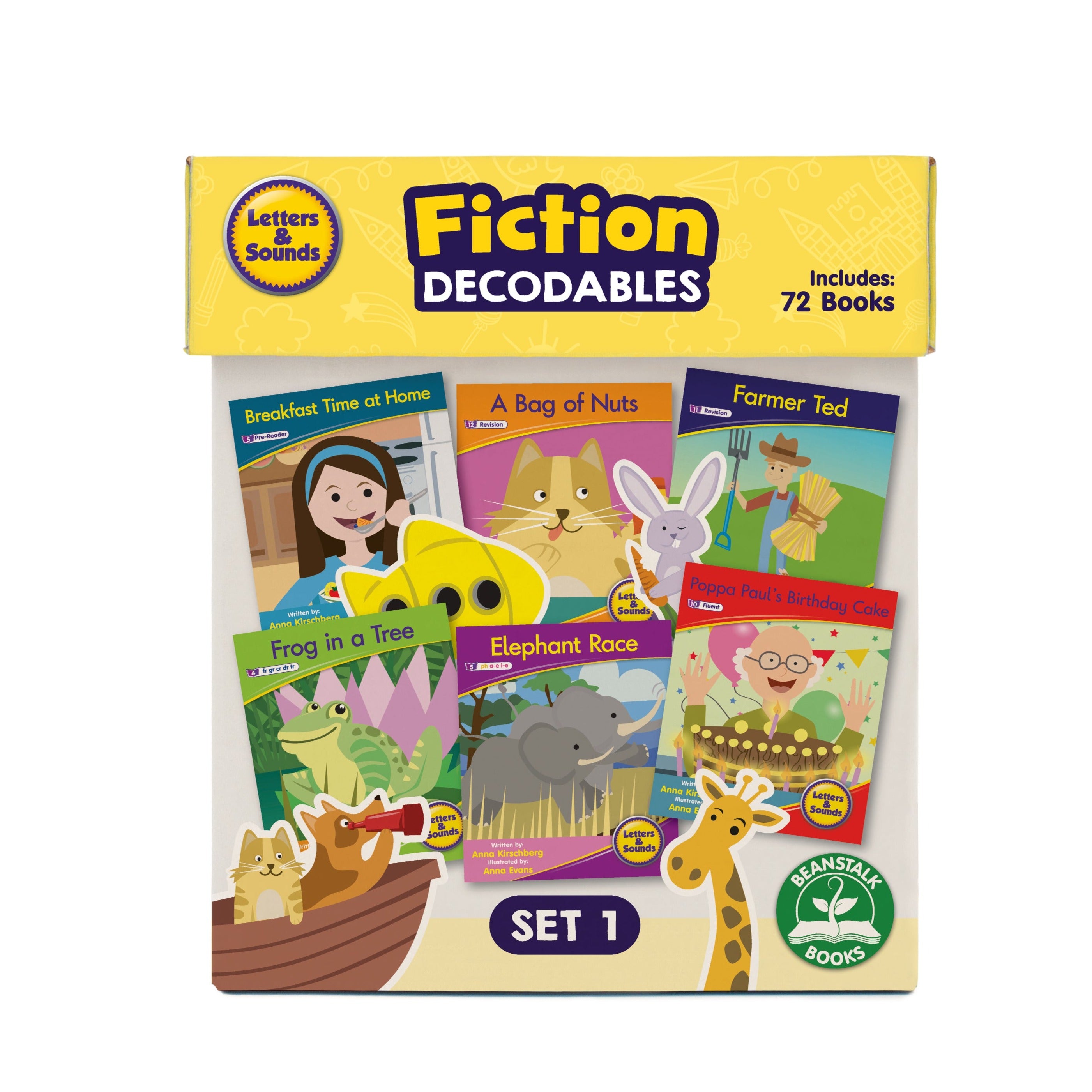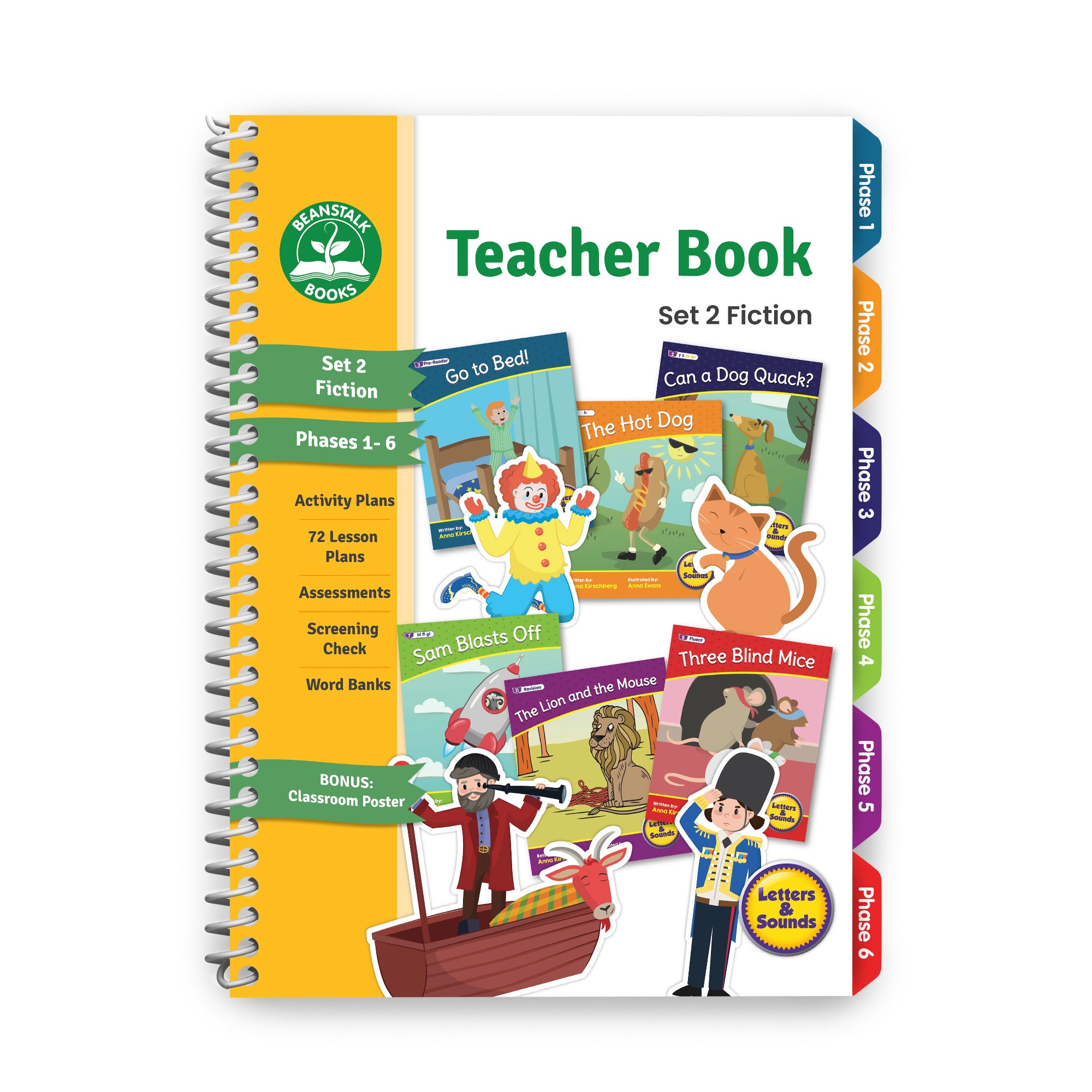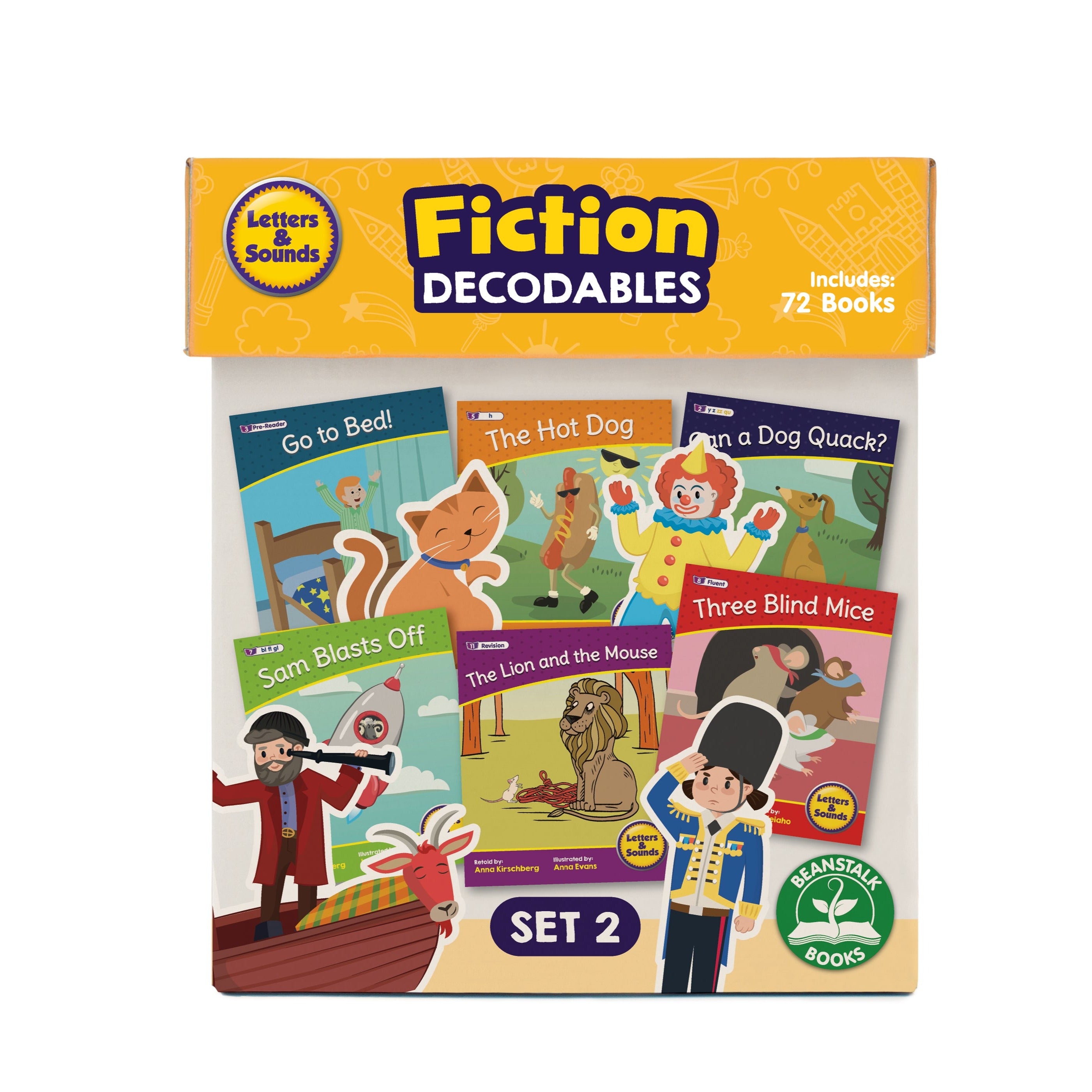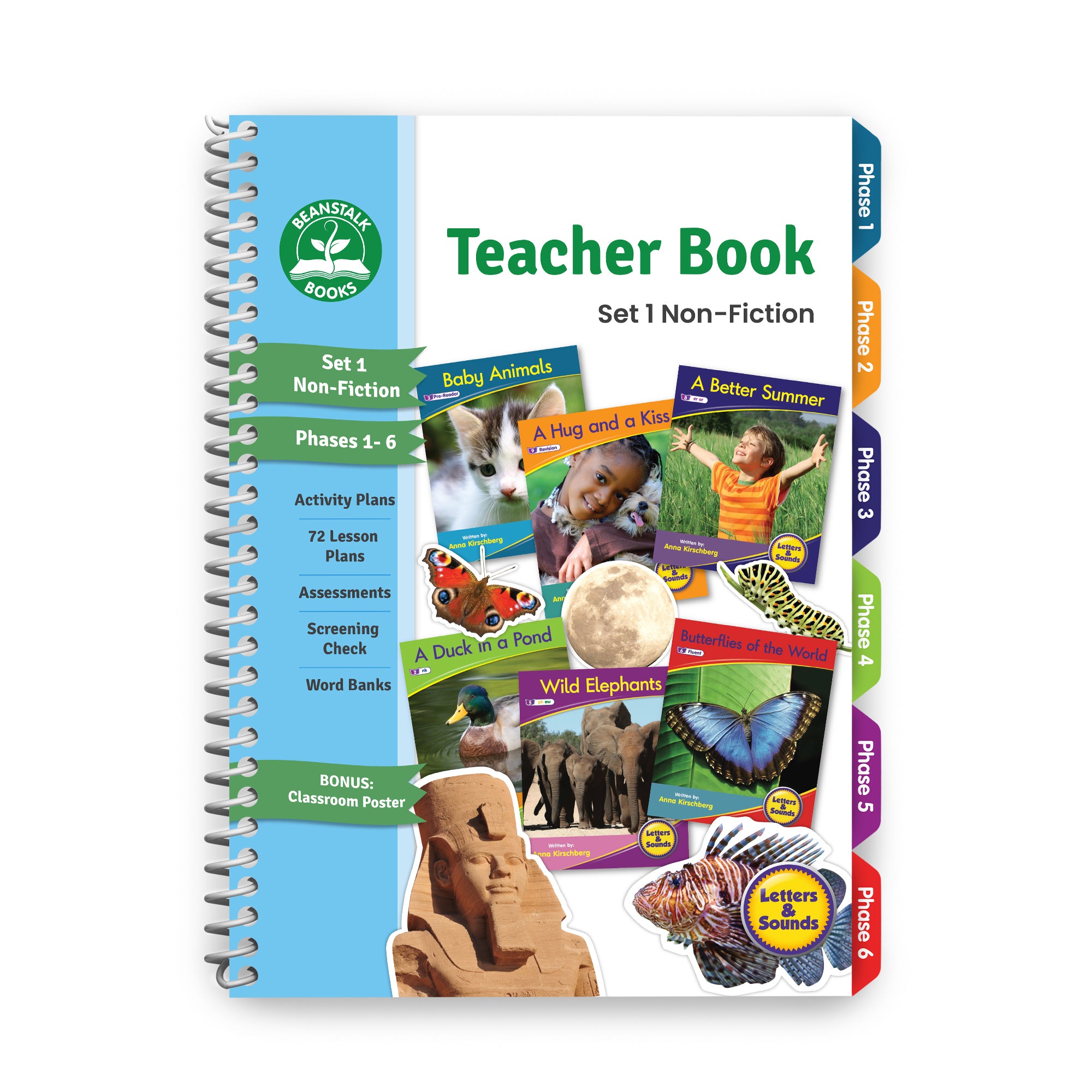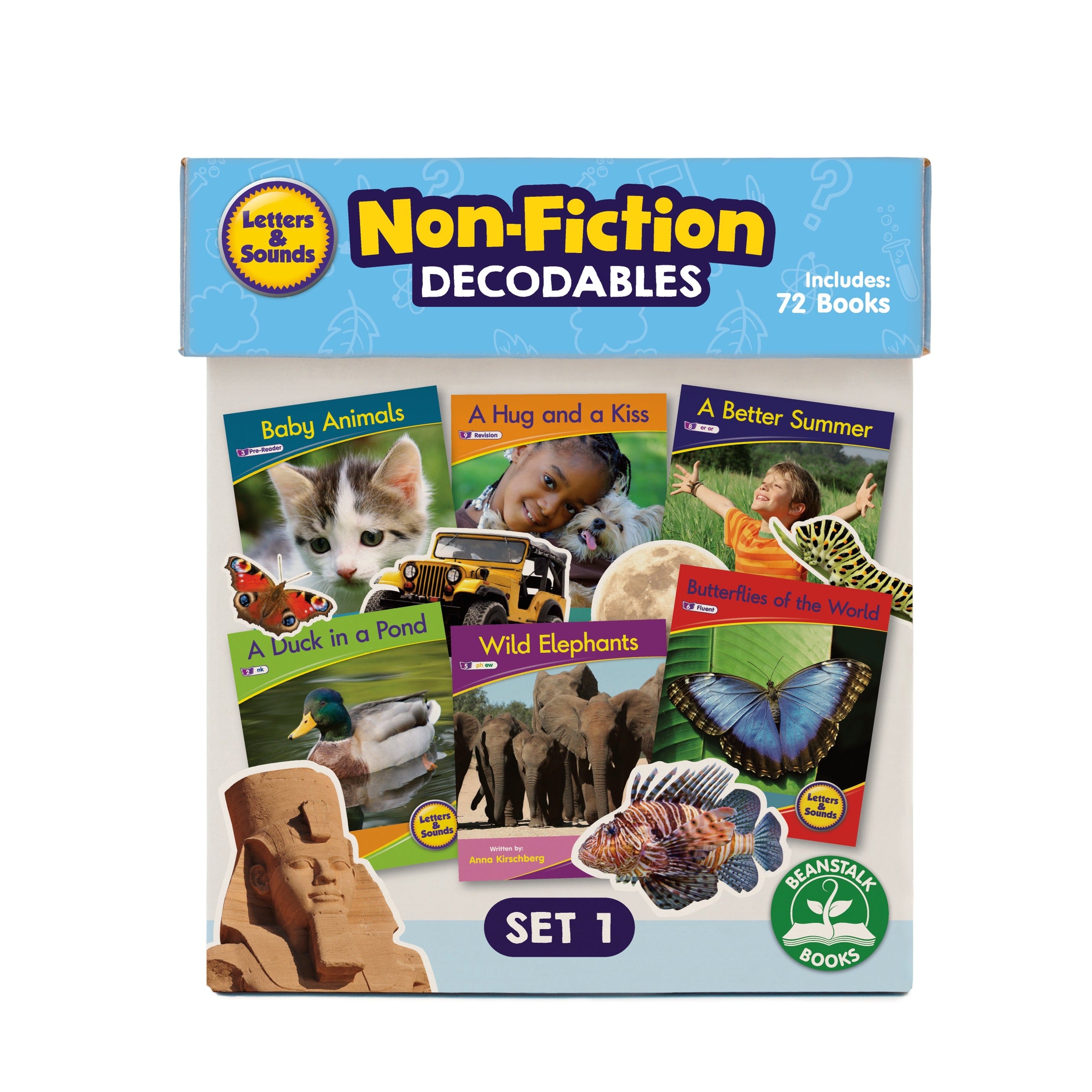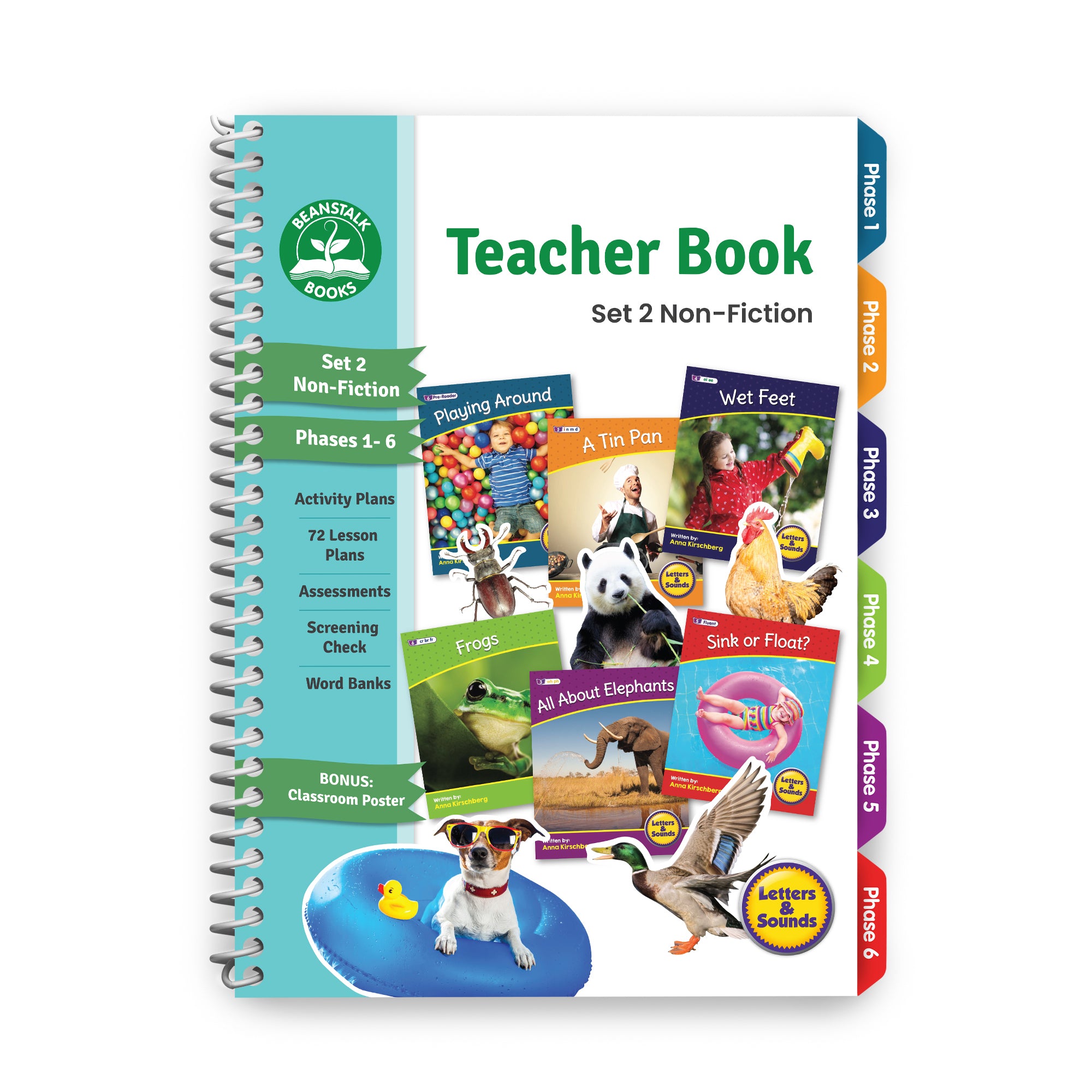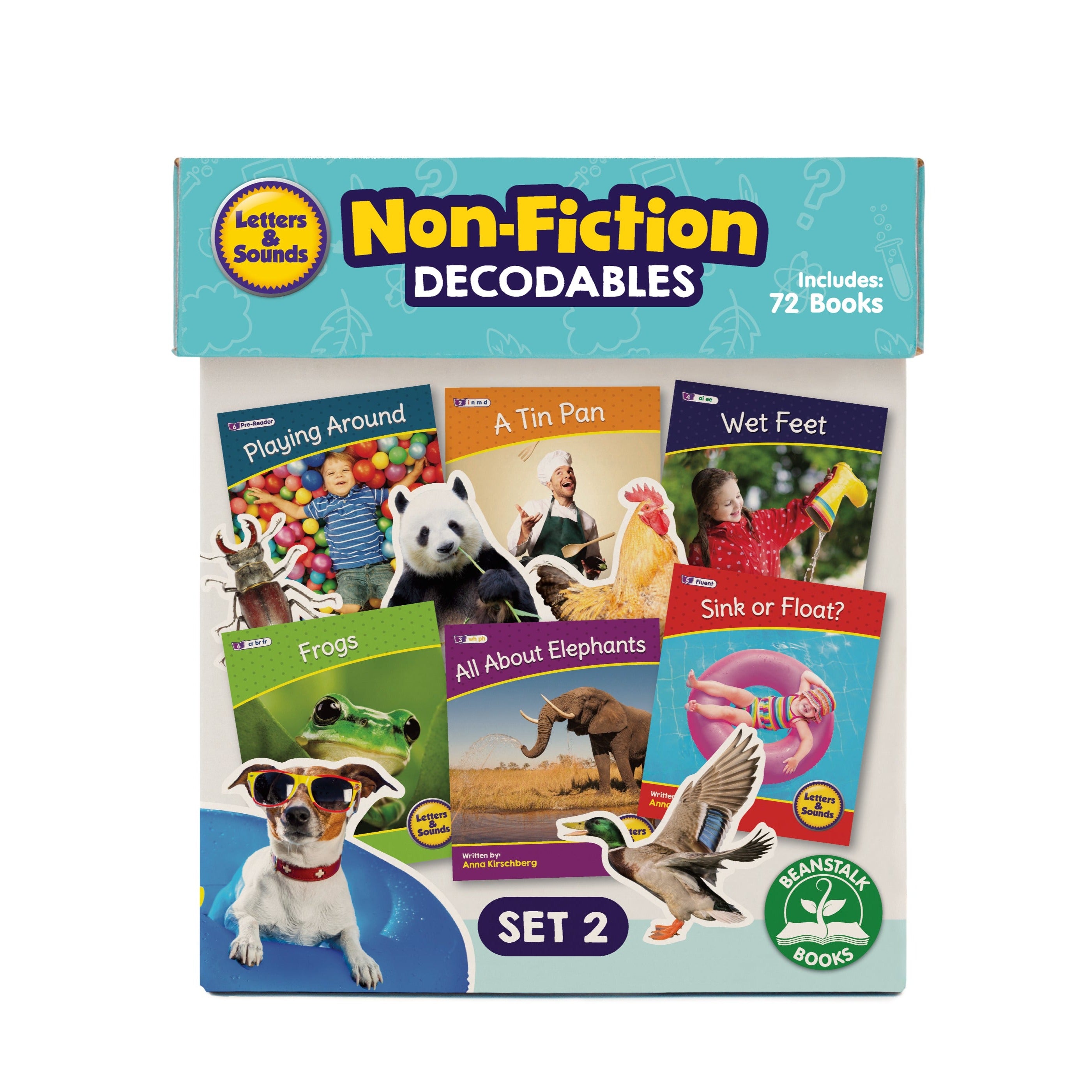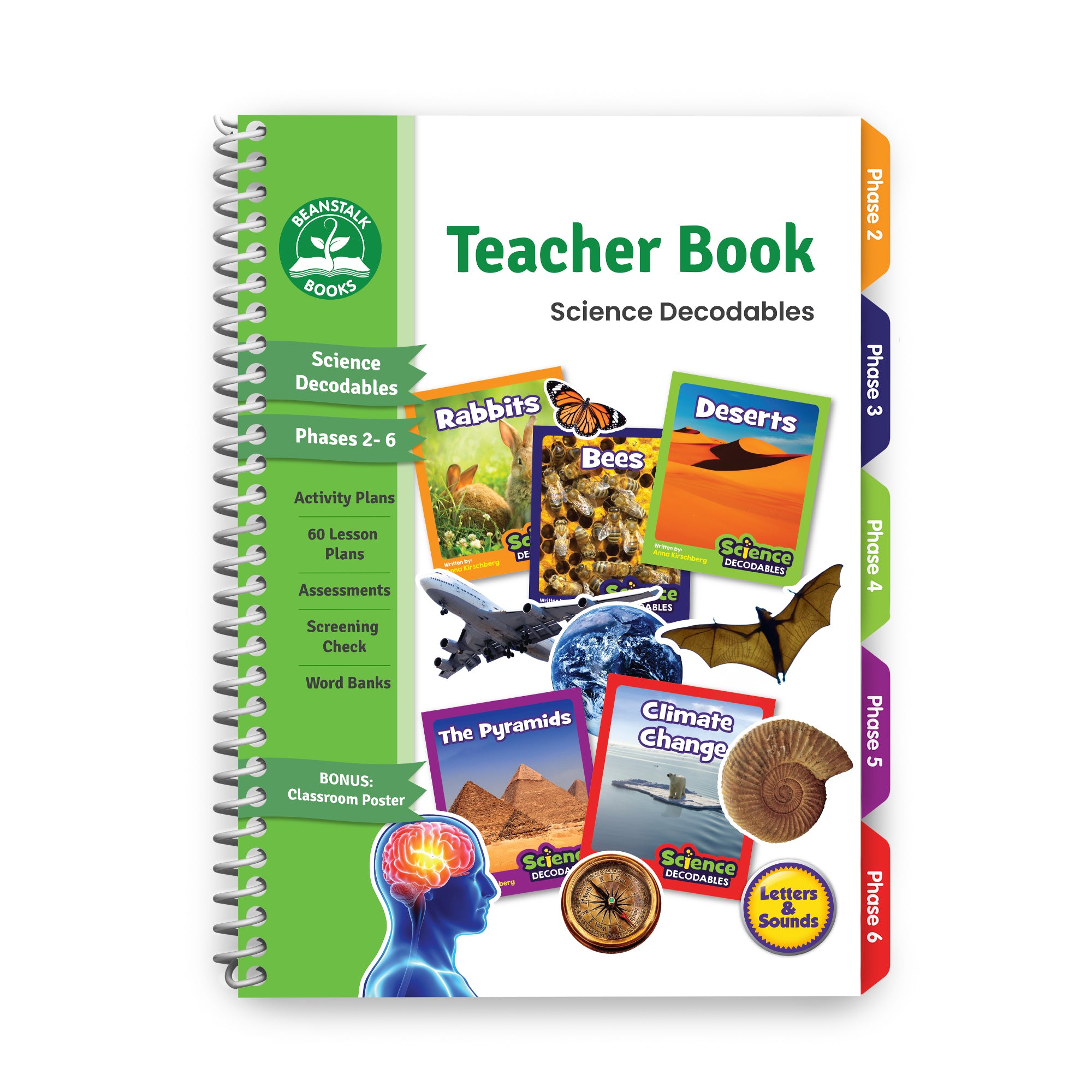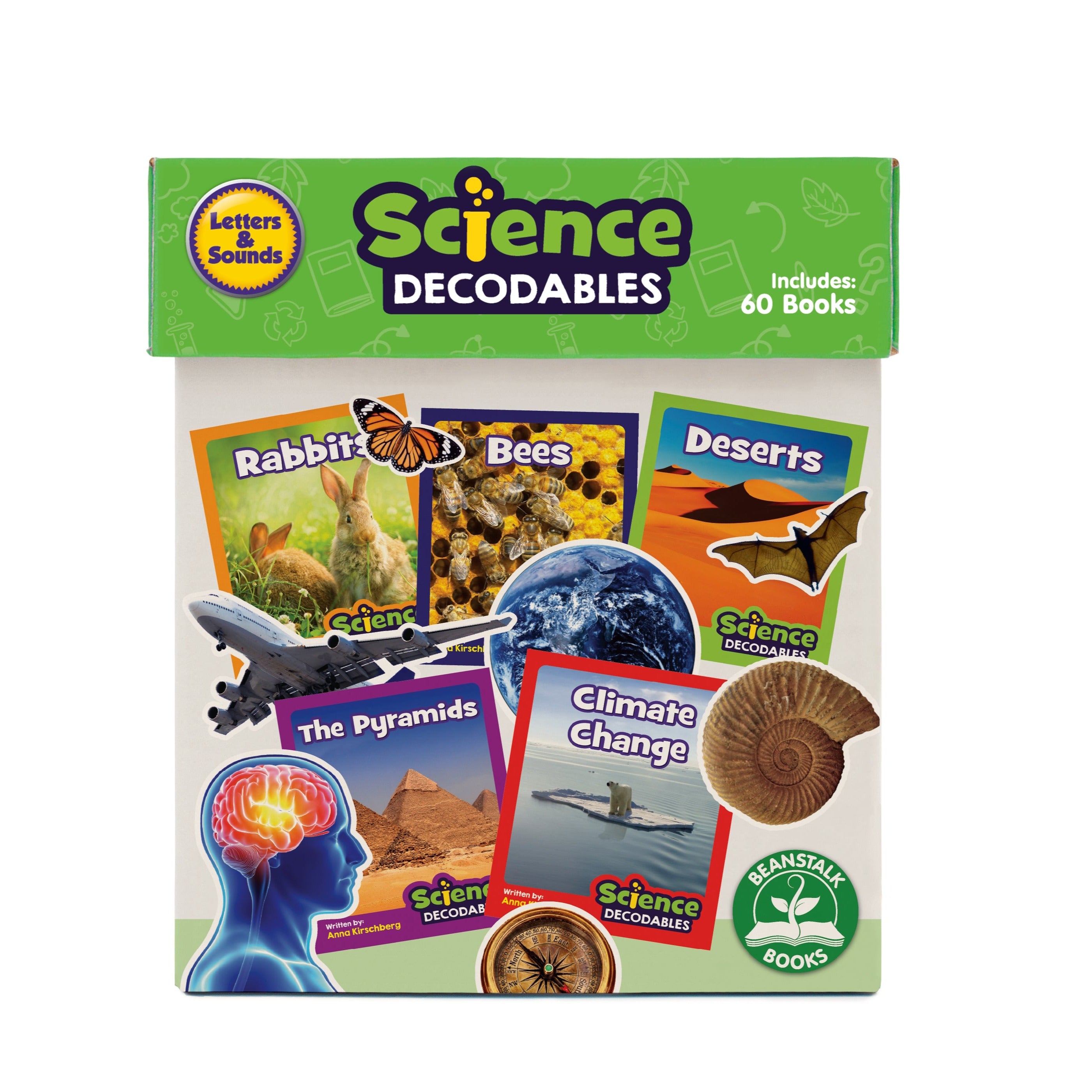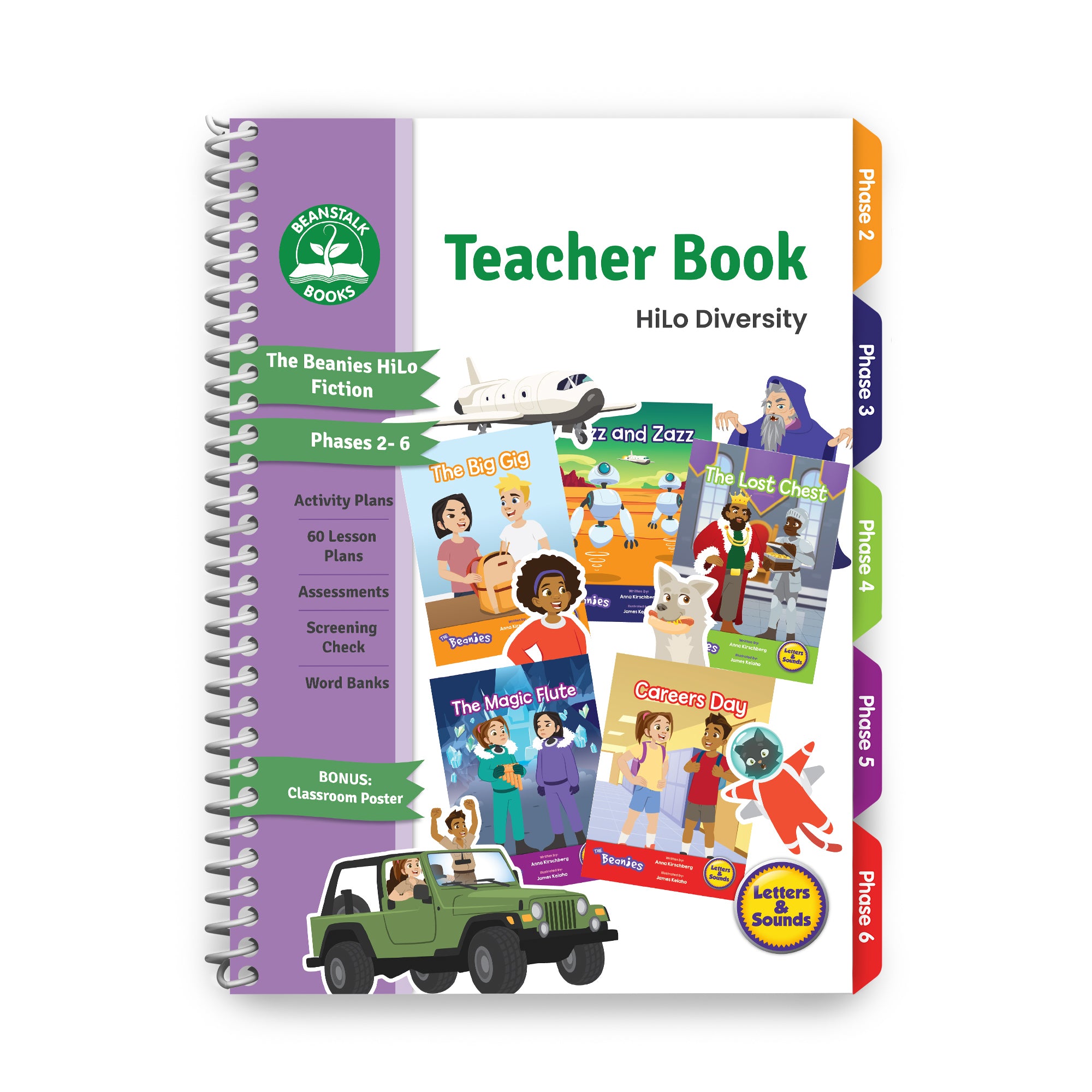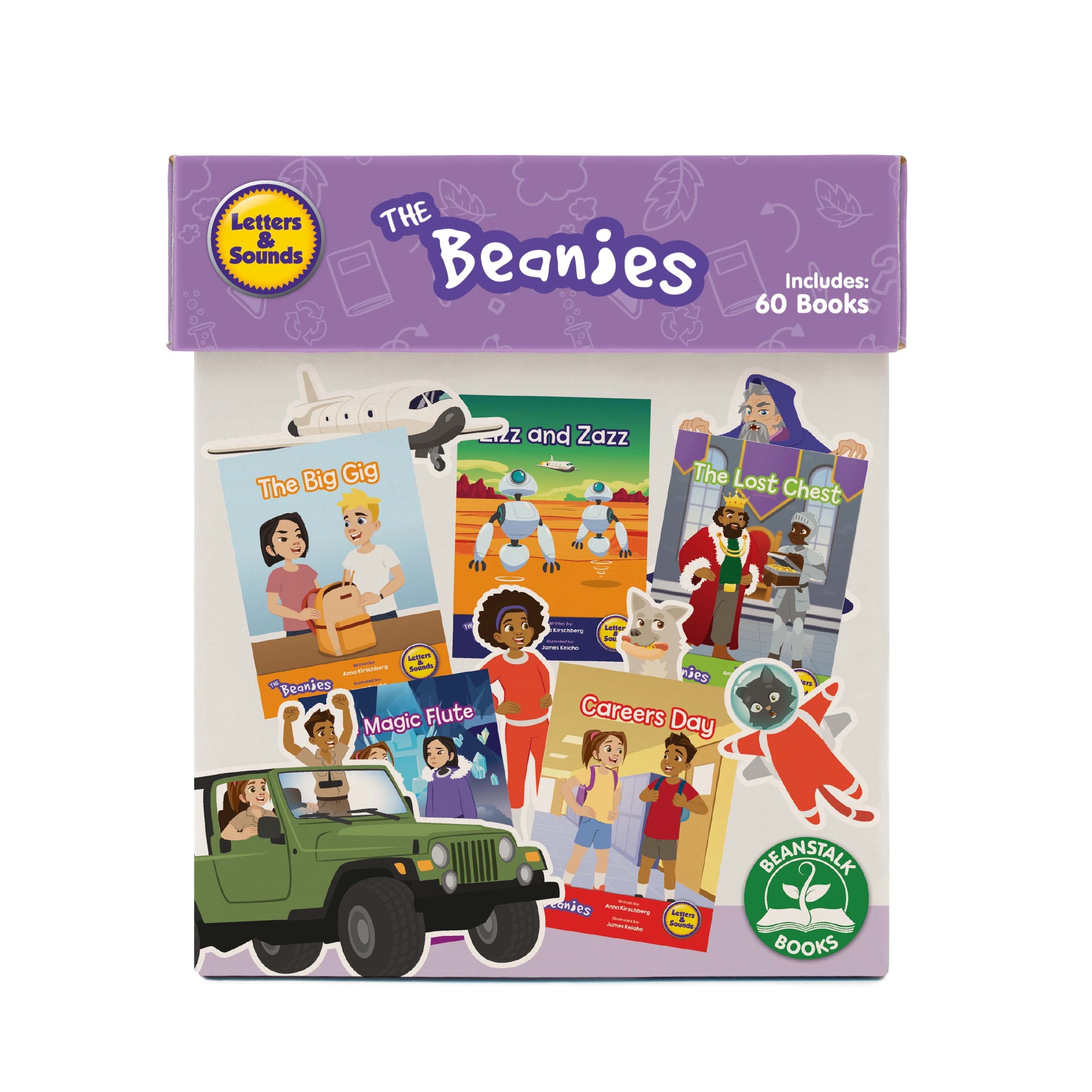 Letters & Sounds Decodable Readers Single Complete Kit
The Letters and Sounds Decodable Readers complete kit encompasses every title in the Beanstalk Books collection. Each story has been written with a strictly controlled text and your children and students will gain more confidence with their reading by following the week-by-week progression. Every title is filled with vibrant illustrations and pictures to engage your young reader.
With 408 individual titles in this kit not only does it represent exceptional value for money, but it will also ensure that no two reading days will be the same.
 .
| | | |
| --- | --- | --- |
| SKU | Product Name | Quantity |
| BB126 | Letters and Sounds Set 1 Fiction Boxed Set | 1 |
| BB127 | Letters and Sounds Set 1 Non-Fiction Boxed Set | 1 |
| BB111 | Letters and Sounds Set 2 Fiction Boxed Set | 1 |
| BB117 | Letters and Sounds Set 2 Non-Fiction Boxed Set | 1 |
| BB105 | Letters and Sounds Science Boxed Set | 1 |
| BB141 | The Beanies Hi-Lo Diversity Decodables Boxed Set | 1 |
| BB130 | Teacher Book Set 1 Fiction | 1 |
| BB131 | Teacher Book Set 1 Non-Fiction | 1 |
| BB132 | Teacher Book Set 2 Fiction | 1 |
| BB133 | Teacher Book Set 2 Non-Fiction | 1 |
| BB134 | Teacher Book Science | 1 |
| BB135 | Teacher Book Hi-Lo Diversity | 1 |