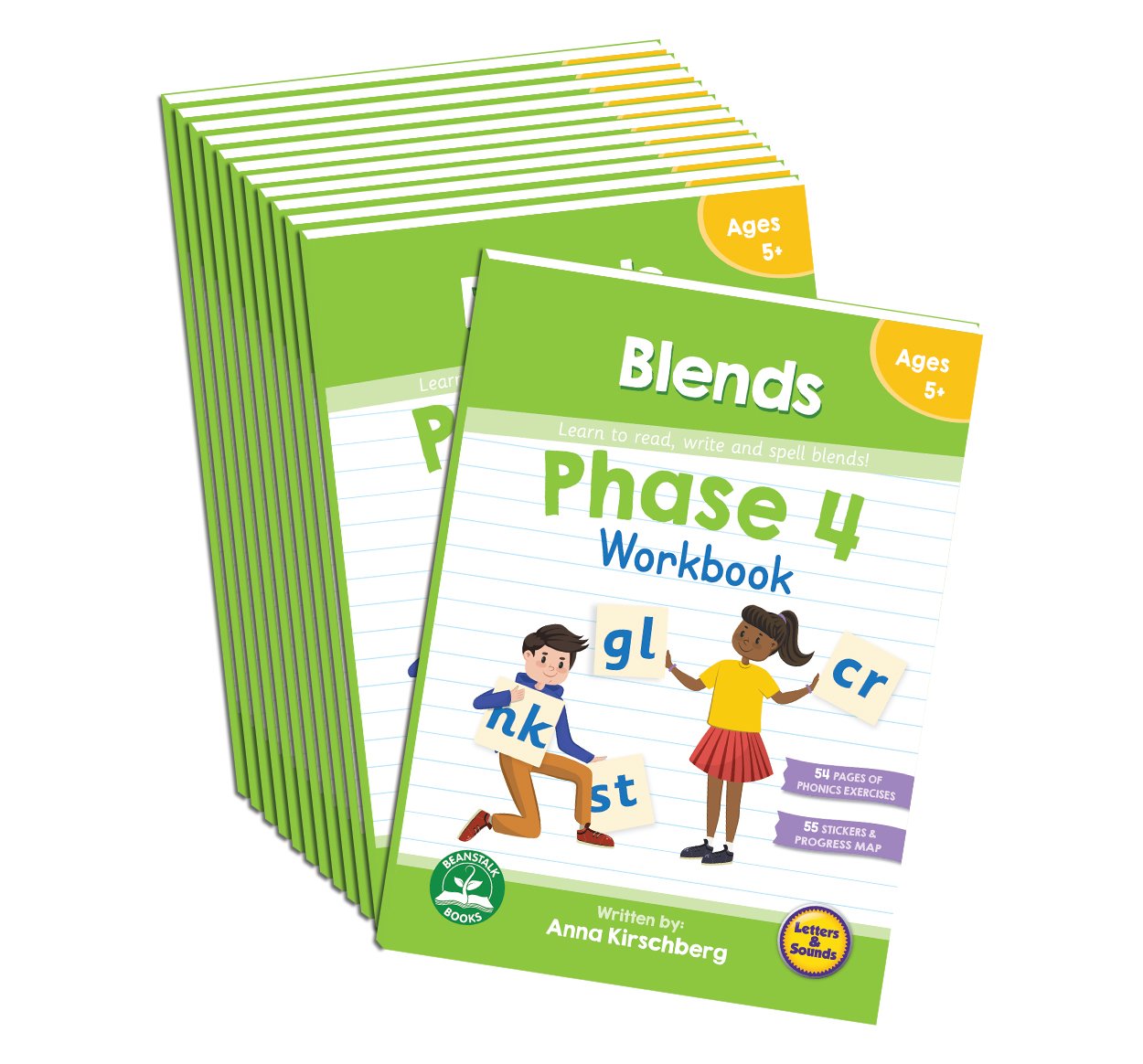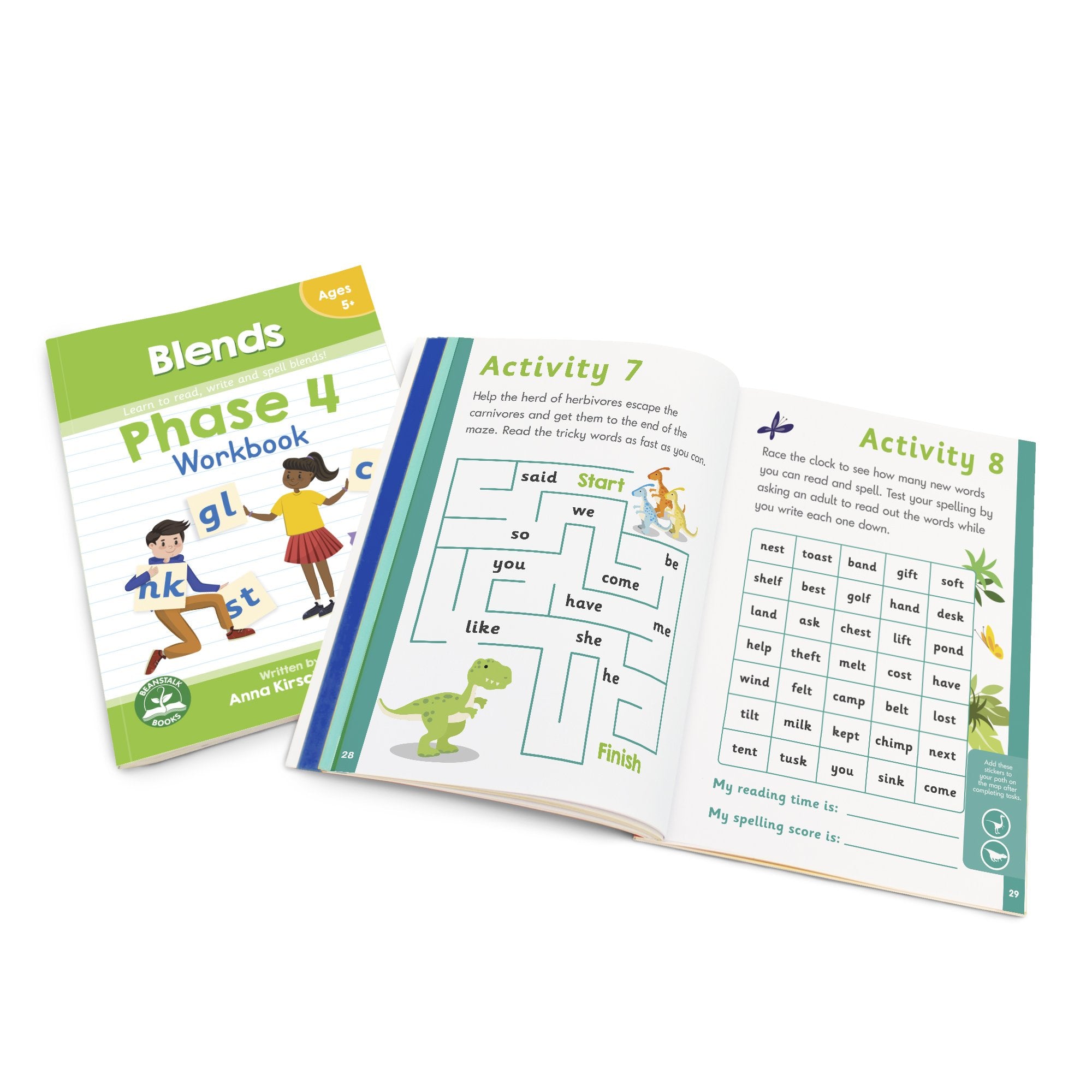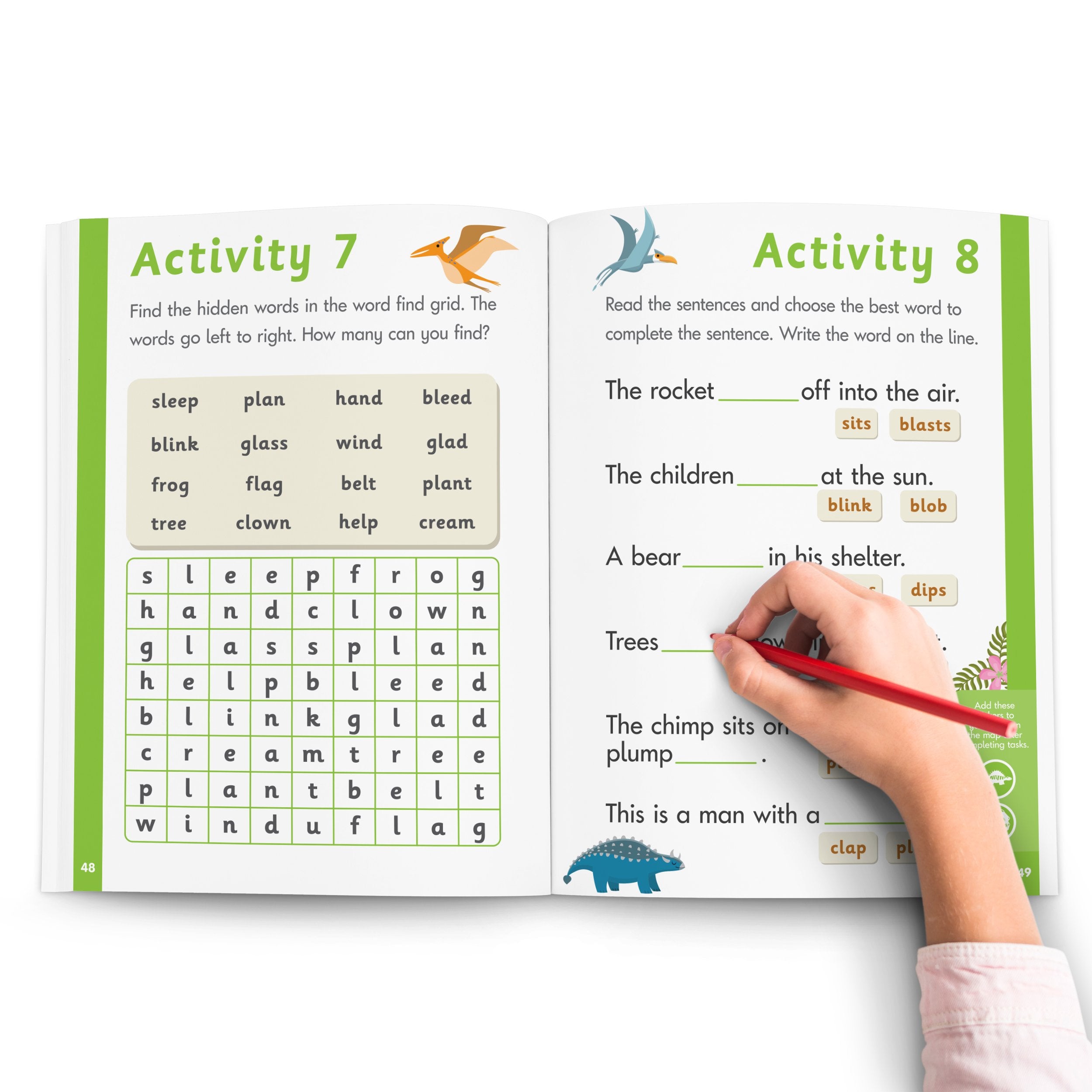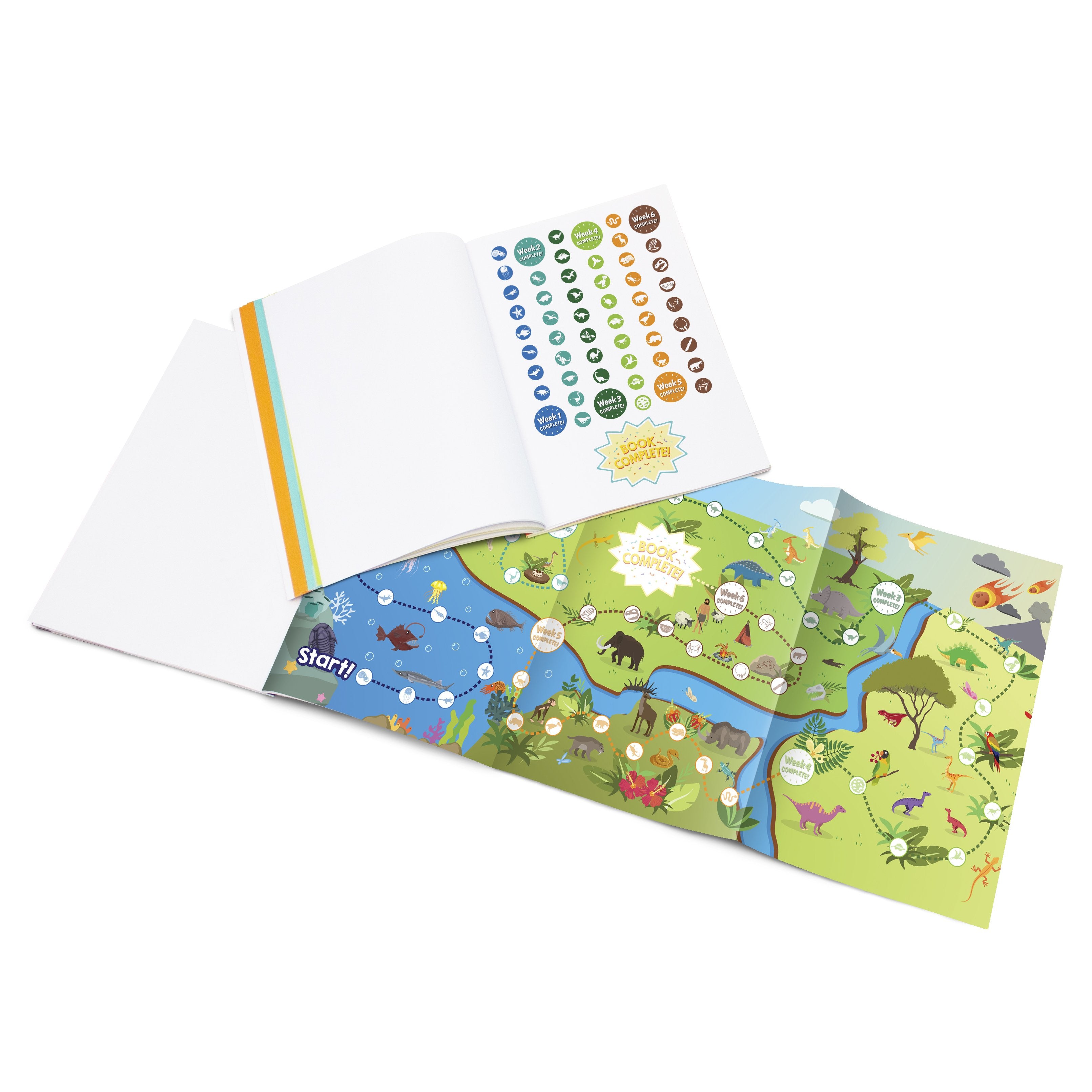 Phase 4 Blends Workbook - 12 Pack
In stock
Learn to read, write and spell at home or at school, all while having fun! Blends Workbook activities progress week by week around Phase 4 of the Letters & Sounds systematic phonics programme. This workbook supports children as they begin to learn the 44 letter sounds of the English language. The Blends Workbook has been designed for 5+ year olds, and is the fourth of six workbooks that together form the Letters & Sounds Workbook programme. As your child begins to sound out words in each activity, they will also develop their skills in reading and spelling, while having fun at the same time!
Pack of 12 workbooks. Each workbook includes a progressive map and achievement stickers.
What is next?
Reading Journey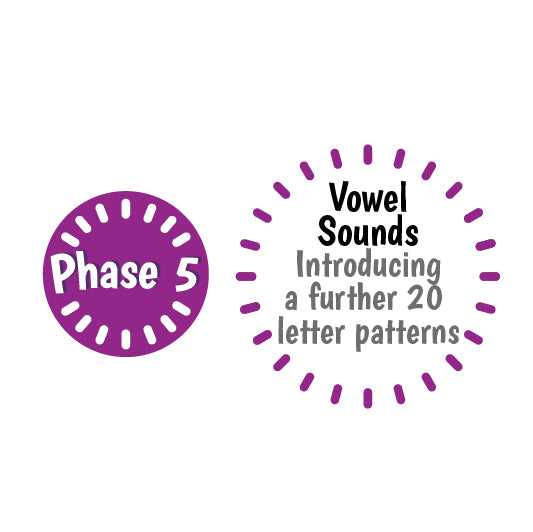 At the Phase 5 (Vowel Sounds), students will broaden their knowledge of letter sounds for use in reading and spelling.  They will learn new alternative ways to spell particular vowel sounds.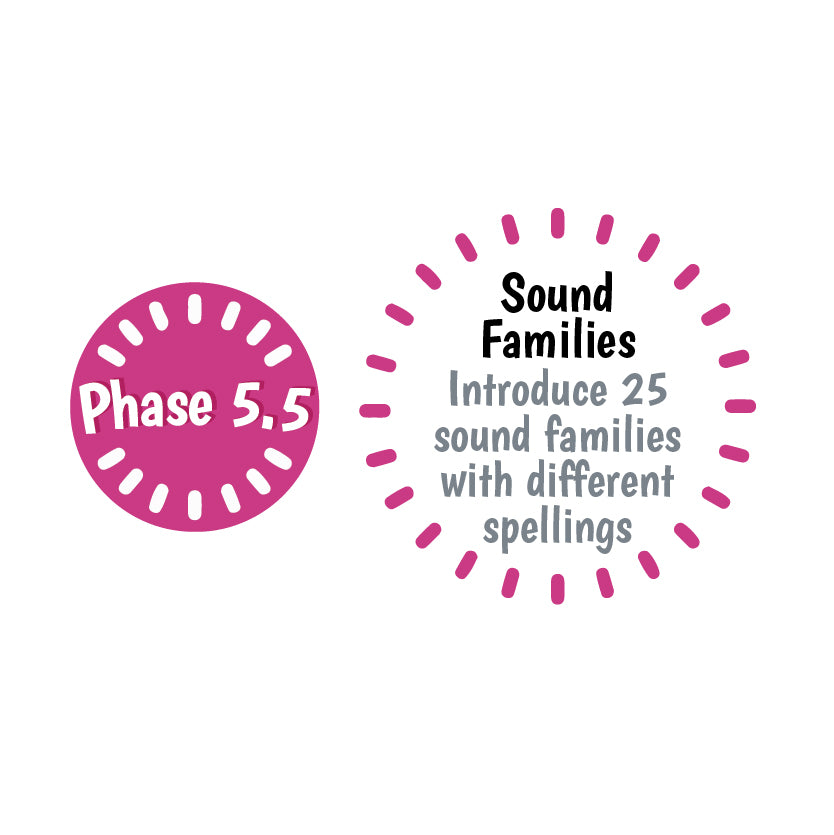 At Phase 5.5 (Sound Families), we have developed our own unique and extensive Sound Family decodable readers to introduce alternative vowel sounds so that children can become familiar with phonemes being represented by different graphemes.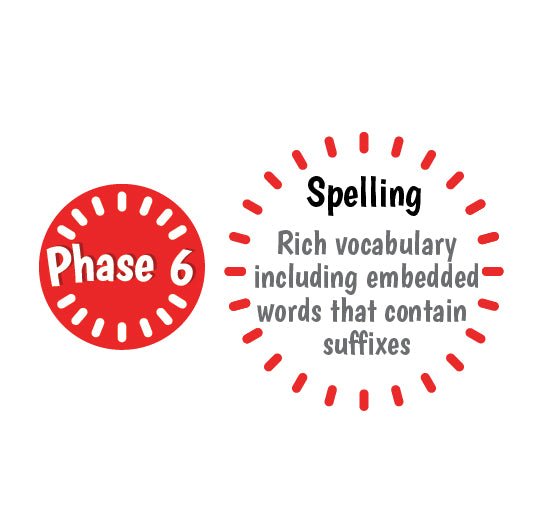 At the Phase 6 (Spelling), students will learn about past tenses, adding suffixes, and spelling long words. They will read longer and less familiar texts independently and with increased fluency.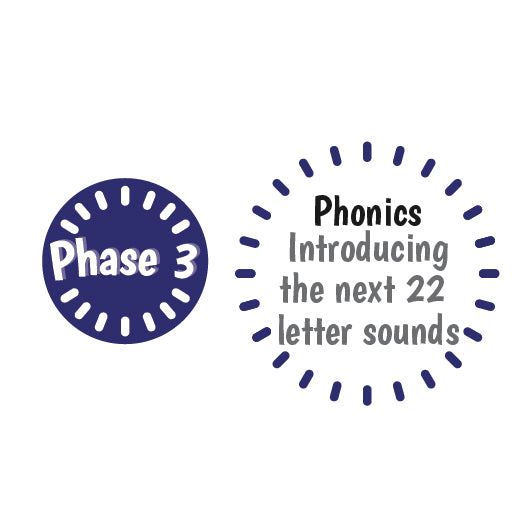 Not ready for Phase 4?
At Phase 3 (Phonics), students will learn the next 25 letter sounds. Students will read and spell with simple digraphs (for example oa in boat). They will continue reading decodable phrases and sentences.